Maxxed NonCasting Human Bios
From UO Excelsior Wiki - Ultima Online Free Shard
Non Casting Humanoid Bios Tutorial
This is a tutorial for making Non Casting Humanoid Bios.
You will need High Luck (max luck is preffered for easier sampling on Prowess and Enviroment). So for now here is a quick guide on what you need to be sampling
This guide is for Humanoid Bios only.....As the resists for Humanoid Bios are less than that of Monster Bios.
Prowess
Prowess as we know from the Bio Engineering Section that prowess determines the amount of Str, Hits, Damage, Physical Resistance and Fighting Skills a creature has.
For example: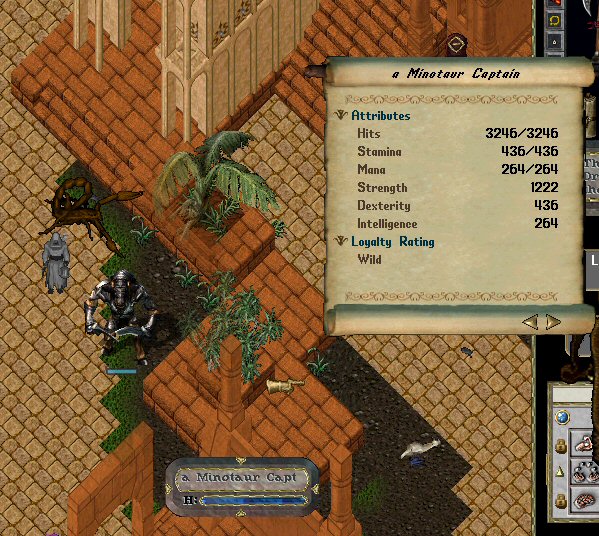 We can see here that a Minotaur Captain has all the Str, HP, Damage, And Phys resist we need.
Environment
Enviroment deals with resists and speed. It determines the amount of Dex, Stam, Fire resists, Cold resist and Poisoning Skill.
For example: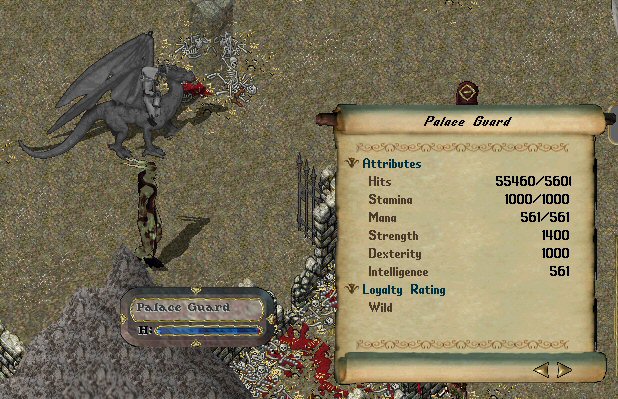 The Palace Guard in Palace of Paroxysmus Can give us all of those we need at max for human bios.
As the Palace Guard's stats are maxed, anyone with less than 3200'ish luck will also spend more on organics, due to failed attempts at sampling the creature, than the bio will actually be worth (you will go thru at least 15 to 20 vials, each costing 1k organics).
If you have less than 3k luck, it is much easier to sample the following -


Young Scorps will give you non-maxed Fire and Cold resists (the resists can be raised simply by using ointments which are far cheaper than breaking expensive DNA vials). It does, however, give maxed Dexterity and Stamina, which are most important.

If you are closer to 3200 - 4000 luck, this following example is a better source -

The Scorpion King gives maxed Fire, Cold and Dexterity. Most of the time if will give maxed Stamina as well, but this picture shows that it's not always the case. It's still much cheaper to oint the stamina rather than to break expensive DNA vials.
Mental
This is the easiest Sample I think to get in the entire game is a mental for Non casting bios....All you really need to do is find a mob with 0 mana, and max poison and energy resist...Not an easy task........Or is it?

One example: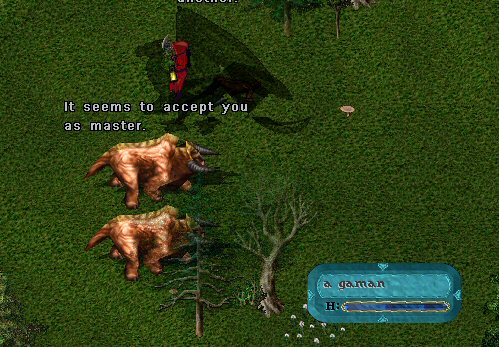 Here we have a Gaman....Tame one of these and send this bad boy onto a trainer to gain ability points. You can then use the menu to set the resists needed to 70.

Then simply release the gaman, and sample away your mental dna.
Mimic
Quite easy to get as well With humanoid bios you need to remember that the sample has to come from a FEMALE Nobles (Escorts), FEMALE Brigands, Or The red Females at the Blood Clan Champ.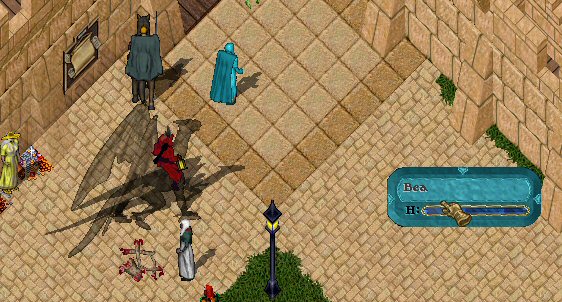 Female Escort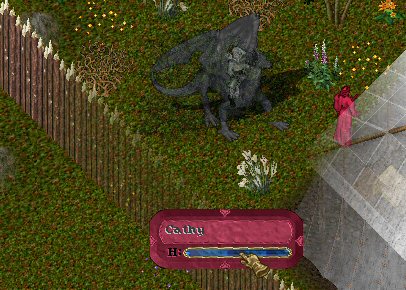 Female Brigand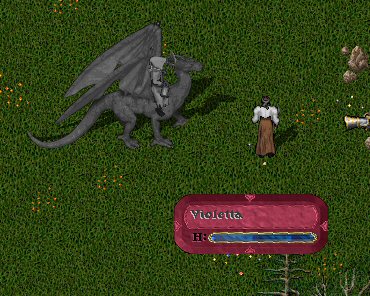 Female Blood Clan Slave
The Counters and the Specials will come at random...so Sometimes you could get yourself Counter healing / Trial by fire sample....or sometimes you can get Nothing at all on the sample. It is completely random, luck/skill etc will not effect the outcome of these.

All in all A bio should cost you at the least 14k Organics....However.....getting the correct mimic special/counter you are looking for could take quite a bit of orgnaics to make. I would say though a maxxed non casting humanoid bio on average costs 20k to 25k organics to make the appropriate one. So price accordingly if you are adding gear/weapons.
I Hope this helps you on your journey into making Maxxed Non Casting Humanoid Bios!